Koch Pro - Your Trusted Partner for New Commercial Vehicle Sales & Service Solutions in Alberta, Canada
We are your premier destination for all your commercial fleet needs in Alberta, Canada. Whether you operate in Edmonton, Leduc, Athabasca, or surrounding regions like Nisku, Fort Saskatchewan, Sherwood Park, St. Albert, Stony Plain, Spruce Grove, Mill Woods, our comprehensive solutions and exceptional services set us apart as your business trusted partner.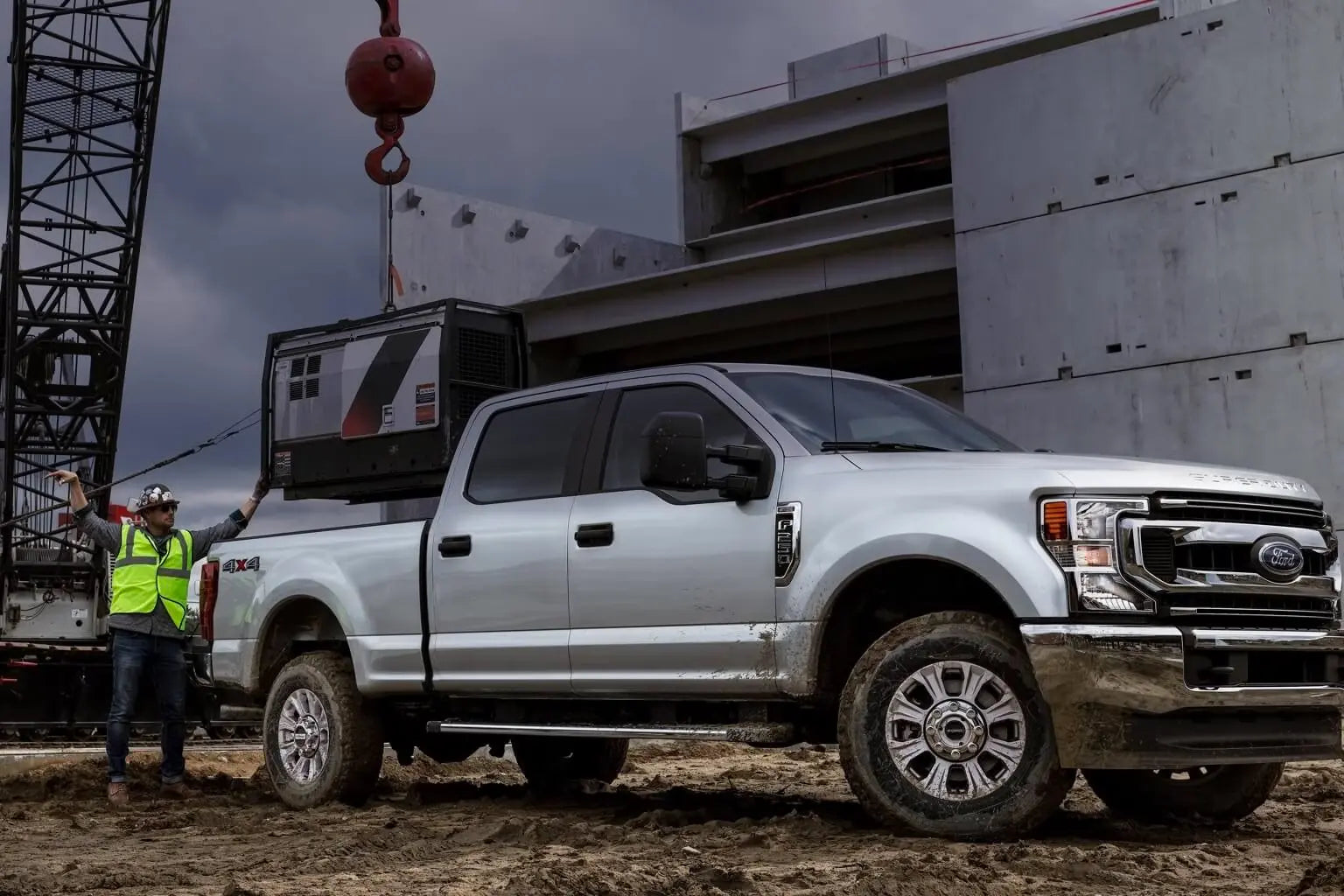 Why Businesses Trust Koch Pro for Their Complete Fleet Solutions
Trusted Expertise: With 50 years of industry experience, our team possesses unmatched expertise in serving businesses of all sizes, ensuring that your fleet operates at its best.
New Vehicle Sales: Looking to expand your fleet with new trucks, SUVs, or vans? Koch Pro offers a wide selection of new vehicles to meet your business's specific requirements. From small business to large fleet, Koch Pro can get your team on the road.
Fleet Service for Repairs and Maintenance: Keeping your fleet running smoothly is our priority. Our fleet service division provides expert repairs and maintenance, ensuring your vehicles stay in top condition, reducing downtime, and minimizing operational disruptions. We also offer free pick-up and delivery across Alberta, with no appointment necessary.
Comprehensive Range of Solutions: From top-quality commercial vehicle tires to premium outfitting and accessories, as well as commercial detailing and PPF Paint Protection Film, we have the solutions to enhance your fleet's efficiency and appearance.
Customer-Centric Approach: Your business is unique, and so are your fleet requirements. We take the time to understand your specific needs, providing tailored solutions that exceed expectations. Give us a call today and feel the difference with Koch Pro.
Premium Quality Products, Parts & Accessories: We partner with trusted brands, sourcing only the best products to ensure durability, reliability, and maximum performance for your fleet.
Professional Installations: Our skilled technicians are equipped to perform complicated service and maintenance or precise installations, providing seamless integration and long-lasting results.
Cost-Effective Solutions: At Koch Pro, we understand the importance of managing costs without compromising on quality. Our service and fleet solutions strive to provide competitive pricing while using only high-quality parts and materials.
Convenient One-Stop Shop: From vehicle sales to outfitting your vehicles to maintaining their performance, our one-stop shop approach saves you time and streamlines your fleet management.
Experience the Difference at Koch Pro
By choosing Koch Pro as your partner for complete commercial fleet solutions, you gain more than just products and services. You gain a dedicated team committed to helping your business succeed. Whether you need tires, outfitting, Paint Protection Film, or new vehicles to expand your fleet, Koch Pro is your trusted partner.
Contact Your Fleet Pro Today